I have been a lifelong fitness enthusiast who trains for marathons in my free time. I am a graduate of the advanced teacher training program from The Pilates Center in Boulder, Colorado.



I enjoy teaching Pilates to students from all ages and backgraounds as I am passionate about the value that individuals can receive from incorporating Pilates into their fitness regimen.





"If your spine is inflexible stiff at 30, you are old. If it is complete flixible at 60, you are young." Joseph H. Pilates



Candace Dennis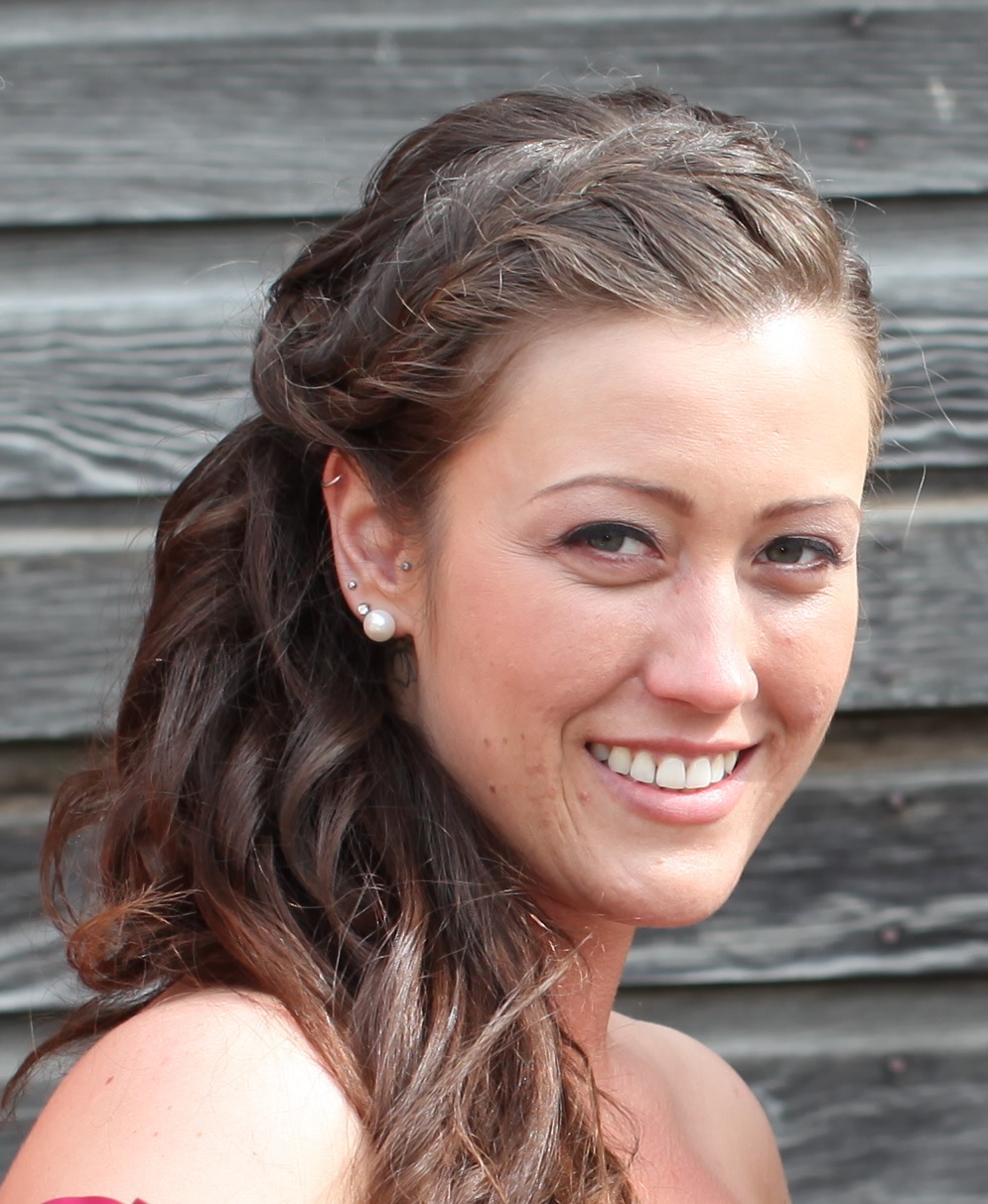 After three years of attending group class at West Beach Pilates, enjoying Colleen's love for anatomical references, Andrea's focus on finding the stretch and breath in all movement and Niamh's ability to challenge the body and mind, I decided to take my practice to the next level and attend teacher-training at Balanced Body University at Meridian Pilates in Vancouver. I have recently completed Pilates for Neurological Conditions. With this training, I am better able to create functional programs for those with Multiple Sclerosis, Parkinson's Disease and stroke.

Pilates is truly meant for every body, every fitness level and all ages. I enjoy creating exciting classes with both challenges and modifications to suite all attendees.
It brings me so much joy to see clients improve their posture and achieve movement in their body when previously there was none. I encourage everyone to try the reformer at least once, though I secretly know it will be the beginning of a love affair with Pilates.

Stephie Hammond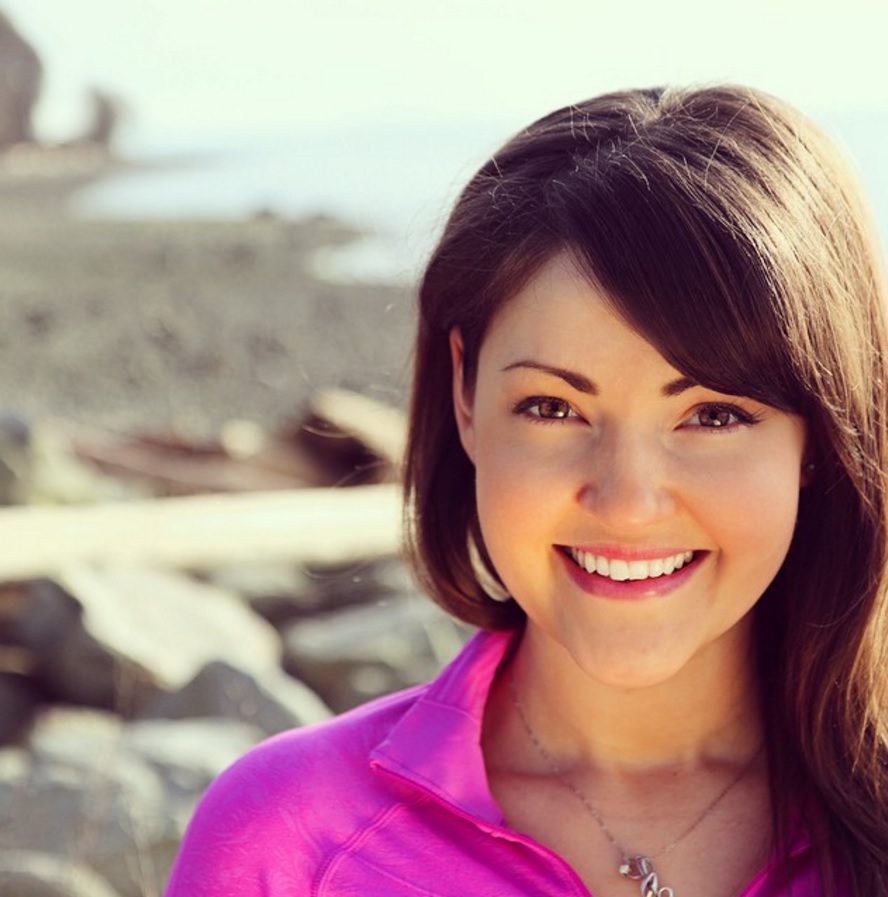 Certified reformer, mat and pre-natal Pilates.

Pamela

Biography to follow


Violet Redekop

(Guest Instructor)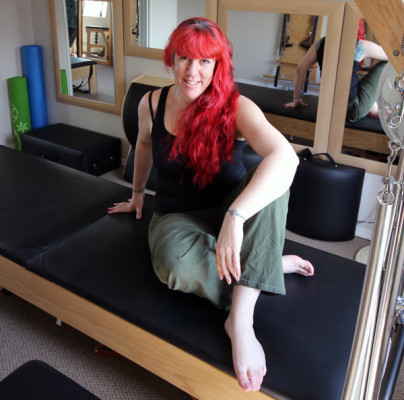 Biography to follow

Colleen Thompson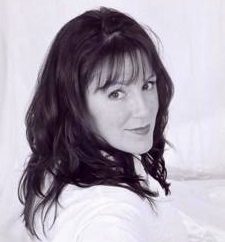 One of my passions is people: more specifically, the brain and behaviour, which led me to study social sciences at UBC and later to attain my B.A. in Psychology from UVic. Another passion is movement and music, which was realized in my youth through ice-dancing and later BCRPA certification as a group fitness leader. So when a fellow instructor invited me to attend a Pilates Mat class, it was no surprise that I was instantly hooked! To experience the intelligent combination of mind and body working together to provide functional movement was an "a-ha" moment and my segue into the wellness community of Pilates as a helping profession. I have recently discovered a love for holistic nutritional sciences and am on route to designation of RHN (Registered Holistic Nutritionalist).
I received my 1st Pilates mat and reformer certifications in-house at a prominent Pilates studio in Langley with Wendy Borsuk, after which I was asked to stay on as an instructor. My quest for knowledge led to completing a 2nd set of certifications in mat and reformer, with the addition of trapeze table, wunda chair and barrels with Balanced Body University at Meridian Pilates Studio in Vancouver. My teacher-trainer, Angela Stevenson, who as a part of the brilliant team of movement therapists working with clients at Diane Lee & Associates Physiotherapy in White Rock, gave me the tools to take my teaching to the next level. In addition to Angela's extensive knowledge in the mind-body field, my teaching has benefitted from continued studies in related disciplines: Anatomy Trains (Thomas Myers), Experiential Anatomy with Jane Ellison (Body-Mind Centering), and current workshops with Marie-Jose Blom, Eric Franklin, Nora St. John, Madeline Black and Elizabeth Larkam, which covered material ranging from Bone Rhythms and imagery to myofascial meridians and reformer for low back pain. Indeed, this passion for learning has influenced a second generation of Pilates instructor: my daughter Chelsea Williams.
I continue to be inspired daily by the personal growth of the minds and bodies that attend my group classes. I have observed how Pilates allows my clients to become more 'functional' movers and more skilled at managing stress and pain in their everyday activities by being mindful of their breath and posture through that connection with deep core muscles.
For those experienced clients who would like to take their Pilates practice to an even deeper level, or absolute beginners, who would like to establish a solid foundation of awareness and stability, I invite you to join me for private-training, in addition to group classes. I look forward to seeing you at West Beach Pilates Studio.
Andrea Van Vliet

(By request)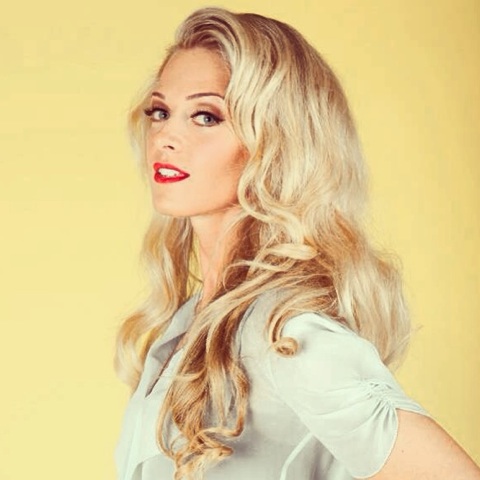 Comprehensive instructor training through Balanced Body University at Meridian Pilates in Vancouver, BC.


Chelsea Williams (Guest Instructor)


Chelsea, a Human Kinetics student at Capilano University, has also reaped the rewards of having Angela Stevenson as her teacher-trainer for her mat and reformer certifications and also substitutes at West Beach Pilates.